How 1300 and 1800 Numbers Can Help Your Business
by Business 1300, on 1/08/16 9:30 AM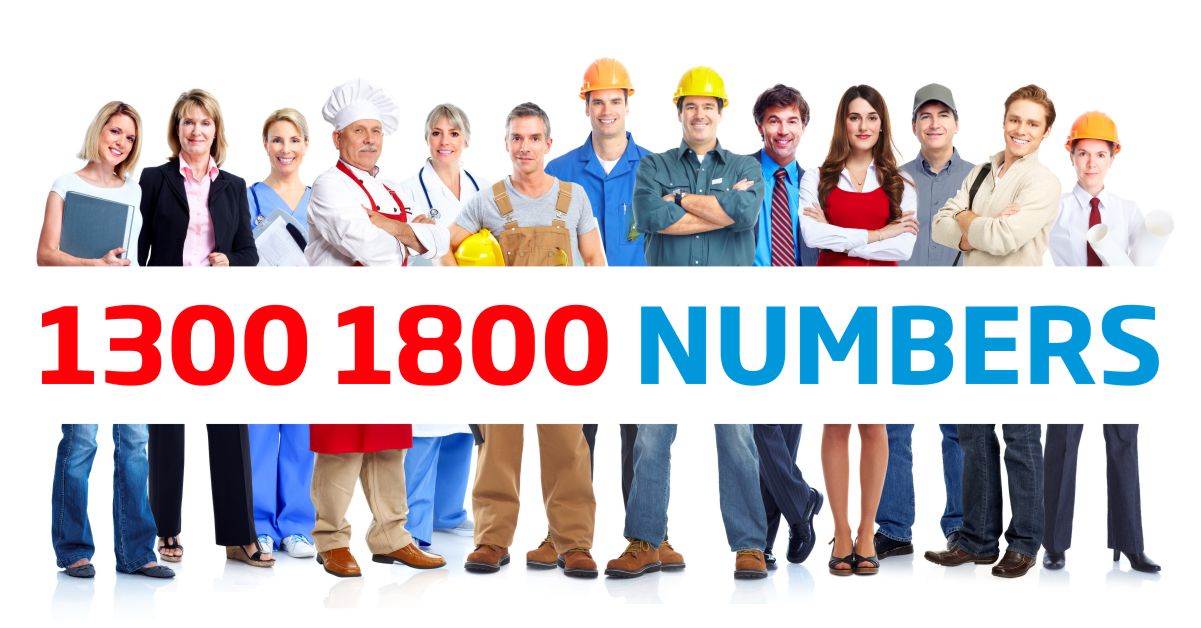 Get Some Help With a 1300 or 1800 Number
Running a business has come a long way over the years. Gone are the days of trying to run a business on fixed telephone lines that not long ago where only able to be supplied by one carrier. These days, a combination of digital technology and internet has enabled businesses to organise their operations in a similar way to large enterprises. And 1300 and 1800 numbers are very much part of that solution.
So how can inbound 1300 or 1800 numbers help your business? How do they fit into the picture and what makes them superior to ordinary telephone numbers?
Generate More Calls for Your Business
There are two ways in which these numbers can generate more calls for your business. Firstly, offering a Free Call (1800 Numbers) or a Local Call Rate (1300 Numbers) to callers is a great way to encourage people to call the business. This is especially true for 1800 numbers where the call is free from any Australian phone line including mobiles.
Getting an inbound number is a great way to enhance your image and boost business presence. The number creates a perception of an established business that goes beyond the local area or the image attached to mobile numbers, which really means 'one-man band'. Prospective clients would be more inclined to call the business as any geographic restrictions or an image of a very small business is removed.
Features That Will Make your Business Stand Out
1800 and 1300 numbers come with many included features and functions, all designed to enhance the caller experience. The large variety of call handling options means you can set up the number according to your business needs.
Features such as Business Intro, Auto Attendant and Voice2Email can be combined to create an outstanding caller experience. Add to that the many call routing options where the call can be transferred to multiple answering points, and you can truly set up a call handling system that will make your business stand out.
Enhance Your Marketing and Get More Calls
Only inbound numbers come with such a large choice of available numbers. You can really make your business stand out and be more memorable by getting a Phone Name or a Phone Word. They are proven to be 5 times more memorable and are a fantastic way to promote your business name, product or service. Or you can get a Premium Number with any easy to remember sequence. There are many choices available, all of which will increase marketing and advertising response rates, and generate more calls for your business.
A 1800 or 1300 number can help your business in more ways than one. Not only will you boost your business presence and project a more professional image, but also create an outstanding caller experience that will set you apart from your competitors. And that means more calls and more business!