PHONE NAMES
Build Your Business Brand
Promote Your Business with a Phone Name
Create Brand Awareness. Increase Business Presence. Be 5x More Memorable.
Phone names are 13, 1300 and 1800 numbers that spell the name of the business through the alphanumeric keypad. They're a fantastic way of continually promoting the business name through the company's telephone number. Rather than remembering a sequence of numbers, customers only have to remember the business name.
The numbers are sold by ACMA (Australian Communications and Media Authority) which manages and administers all the numbers. Business 1300 offers a FREE Search and Advice service to help you find the right phone name for your business. We'll search the ACMA database for an available number that best suits your needs, and then if you decide to go ahead, purchase it on your behalf.
Make Your Business 5 Times More Memorable
Research has shown that phone names are at least 5 times more memorable than ordinary phone numbers. There is no better way to ensure that your business is remembered through a phone number.
Improve Brand Awareness and Promote your Business Name
Repetition is the key to ensuring your business name is remembered. Every time a customer dials your number they're also dialling your business name. It's a great way to keep on promoting your brand. It's even working for your business by just being displayed on your website or marketing material.
Boost Business Presence
Project an image of a business that's a serious player in the marketplace. A phone name adds a unique and professional touch to business branding. It stands out and makes an impact.
We'll Help You Find the Right Number for Your Business
With so many available options, choosing the right 13, 1300 or 1800 number can at times become overwhelming. Searching the ACMA database for a suitable number takes time and experience. We 'live and breathe' business solutions and our extensive experience means we understand your needs.
Free Search and Advice
Our Free Search and Advice service is designed to help you find the right number from all the available options.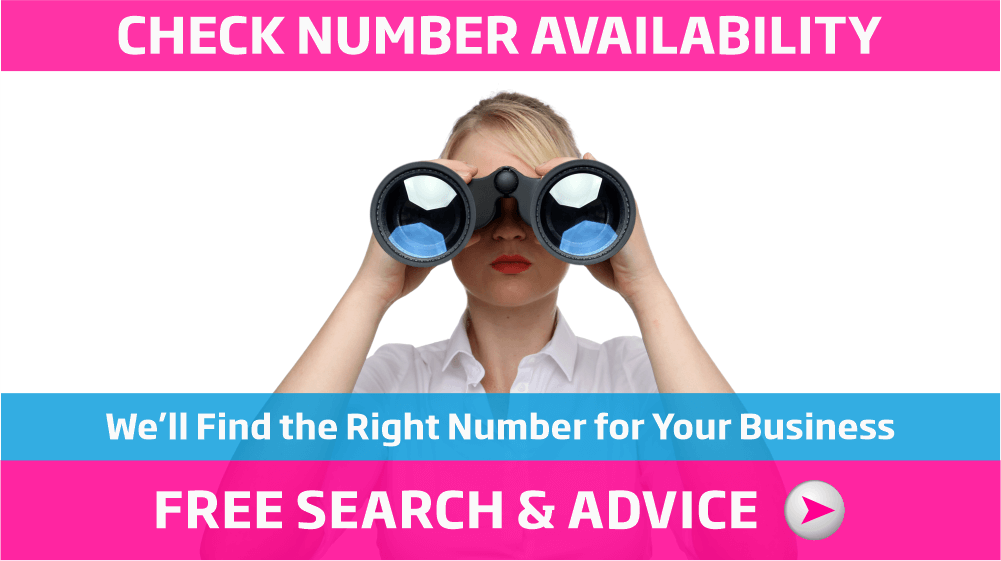 Phone Names Are 5x More Memorable
A phone name is 5 times more memorable than an ordinary number and will make your business stand out from the crowd and get remembered. Promote your business name every time a customer dials or looks at your phone number.
How Much Do Phone Names Cost?
Numbers are purchased through ACMA and vary in price (allocation charge) based on their word value or memorability. Prices range between $250 and $20,000, with the majority of numbers starting at $250.
Key Benefits
See How Phone Names Can Help Build Your Business Brand
Connect Your Number from $5 per Month
Business 1300 is one of Australia's leading providers of inbound numbers. You can connect your 13, 1300 or 1800 number to one of our highly competitive plans from as little as $5 per month. See our Plans and Pricing for more information.
Need Some Help Getting a Phone Name?
Getting a phone name is easy. Our Free Search and Advice service is designed to help you search the ACMA database for the best possible number, giving you multiple choices to choose from. Once you choose the right number, we will purchase it on your behalf through ACMA. Call us on 1300 00 1300 or CLICK HERE to make an online enquiry.