100% Call Credits and Cheap Call Rates
Cost of 1300 and 1800 numbers is a lot less than most business owners think. Our fully featured plans start from $15 per Month including Call Credits and come with a wide range of routing and call handling features. All of our standard 1300 and 1800 monthly access fees come with an equal amount of included calls (call credits). Or you can take advantage of our Valet $5 plan that lets you keep the 1300 or 1800 number connected with all calls routed to your own Voice 2 Email service. All that for only $5 per Month. To enquire about the Valet $5 plan please CLICK HERE.
Business 1300 were able to find us a highly memorable 1300 number. The number makes our company stand out from the competition and is very easy to remember. This is very important as we are in a highly competitive finance industry. There is no doubt that our 1300 number has helped our business.
Apart from boosting business presence and enhancing marketing activities, free features such as Auto Attendant, Business Intro Message, Voice 2 Email and Geo Routing Options make the 1300 and 1800 numbers a powerful business tool that is cheap and should easily fit into most business budgets.
Let Us Lower Your 13, 1300 and 1800 Numbers Cost
If you have an existing inbound number and feel like you want to bring down costs without losing quality, have a look at our rates and compare. You will most likely find we are much cheaper and can save you as much as 50% on your existing bill. We also have tailored plans with special pricing for high volume and corporate users. If you would like us to prepare a bill comparison or require a proposal, please call 1300 00 1300 or CLICK HERE to enquire online.
Low Cost 1300 Plans and Call Rates
How much do 1300 numbers cost? Our fully featured 1300 plans start at $15 per month. All of the standard plans come with 100% monthly call credits that can be applied to any call type, making the cost of 1300 numbers very affordable. And just because we offer cheap 1300 numbers doesn't mean they come with less features or use an inferior network. All of our numbers are connected to an enterprise grade network operated by Australia's leading inbound number carrier.
We have a range of plans including the Valet $5 plan to help you keep the 1300 number cost down. Our best value plan is $45 per month and offers the best rates, call charges and call credits.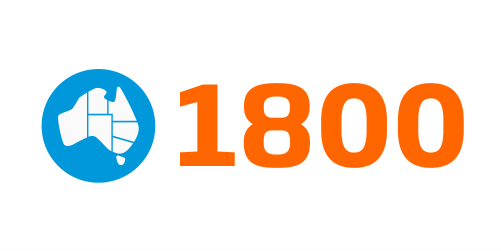 1800 Plans That Won't Break the Bank
How much do 1800 numbers cost? The cost of 1800 numbers is a lot cheaper than most people think. Business 1300 has a range of ultra-competitive 1800 plans and charges that can fit into almost any budget.
All of the standard 1800 plans come with 100% monthly call credits that can be applied to any call types. Our fully featured plans start at $15 per month for light users and our best value plan is $45 per month, which offers the best rates and call credits.
1800 numbers are also available on the low cost Valet $5 plan, where all calls are routed to your own Voice 2 Email service.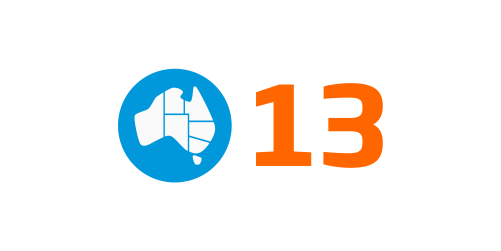 Save $$$ With Our Corporate Plan
How much do 13 numbers cost? 13 numbers are a fantastic marketing tool as they only have six-digits and are easy to remember. Although 13 numbers cost a lot more to connect, many businesses can justify the expense through the increased return on advertising and marketing activities.
Our Corporate 13 plan is ideal for both mid and high volume users and offers ultra-competitive rates and charges. Unlike some carriers, we keep the 13 number costs down by offering unbeatable call rates and a low monthly access fee.
Included Features and Functions
There is not much that our inbound numbers can't do - almost all functions are included in the cost of the 13, 1300 and 1800 number. Choose ones that best suit your business requirements. If you're unsure which features to choose, speak to one of our Business Consultants and they will put together a combination that's ideal for your business. Interested in making the number work for your business? Contact us on 1300 00 1300 or CLICK HERE to make an online enquiry.
Business Intro Message heard at the commencement of the call. Ideal as a quick promotional message for your business brand, products or services.

Auto Attendant to route calls to the appropriate destination. Reduce reception workload and eliminate handling calls intended for other staff members.

Voice2Email for when calls are unable to be taken. Perfect solution for after-hours calls or as a back-up during busy periods or when unavailable.

Call Alert to identify a call is coming through from the inbound number. Can be used for a variety of purposes including marketing campaigns and for SOHO operators routing their inbound number to a mobile.

Call Management Features such as call forwarding, call overflow and call distributor. Use one or a combination to never miss a call.

Geographical Routing for multi-site operations and area representatives. Calls can be routed either to an office number or a mobile.

Time Based Routing for after hours and weekends. Never have to worry about calls ringing out or having to manage them after business hours.
All these features and functions are included in the cost of the standard monthly plans, making 1300 and 1800 numbers excellent value for money.
Advanced Features
Professional Voice Recording
Promote your business brand, product or service and create a powerful customer experience through a professionally recorded message.
Ideal for

Business Intro Messages

while the Caller is Waiting to be Connected.
Use for

Auto Attendant Prompts.
Perfect for Professional

Voicemail

and

After Hours Messages.
Choice of Male or Female voice. Professional or Upbeat.
Your Own Sound File to Use with a Variety of Applications.
Only

$39 per Recording

when You Connect a Service with Business 1300.
Postcode Prompting
Make sure calls are routed to the right destination by activating a feature that prompts the callers to enter a postcode. Ideal for organisations with multiple sites such as franchise networks and retail/service chains looking to really go that extra mile in organising their call management process.
Direct the Call to the Appropriate Location.
Analyse Call Origin by Postcode.
Gain 100% Control.
Only

$190 per Month

plus $300 Set Up Fee.
To find out more please CLICK HERE or call us on 1300 00 1300.