PHONE WORDS
Make Your Marketing Stand Out
Promote Your Product or Service with a Phone Word
Get Noticed. Get More Calls. Be 5x More Memorable.
Phone words are 13, 1300 and 1800 numbers that spell a word through the phone's alphanumeric keypad. They're an excellent way to promote your product, service or industry and rather than remembering a sequence of numbers, your customers only have to remember the word and the prefix.
A product name or industry type can be incorporated into an inbound number in many ways. Business1300 offers a FREE Search and Advice service that will help you find the right phone word for your business. We'll search the ACMA database for an available number that best suits your needs, and then if you decide to go ahead, purchase the number on your behalf.
We do not lease phone words and the ROU (Rights of Use) is transferred to you. That way the number becomes your asset. This is important as the only way of having full control of the number is to be the ROU holder. Otherwise any marketing investment and goodwill created in the number may eventually go to one of your competitors.
Phone Words are 5 Times More Memorable
The key to successfully promoting a business is being remembered. Research shows that phone words are 5 times more memorable than standard phone numbers.
Promote your Product or Service
Incorporate the name of your product or service in the phone word number. That way every time a customer calls your number, they're dialling your product or service.
Enhance Business Branding
A phone word adds another level of professionalism to your business brand, making it more substantial and projecting a stronger image.
We'll Help You Find the Right Number for Your Business
With so many available options, choosing the right 13, 1300 or 1800 number can at times become overwhelming. Searching the ACMA database for a suitable number takes time and experience. We 'live and breathe' business solutions and our extensive experience means we understand your needs.
Free Search and Advice
Our Free Search and Advice service is designed to help you find the right number from all the available options.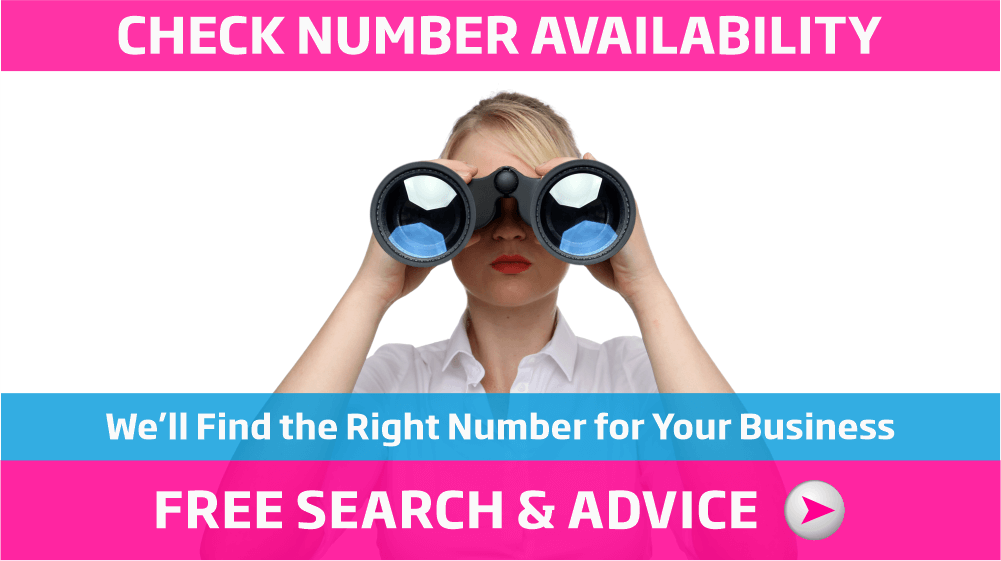 Make Your Business 5x More Memorable
Phone words are 5 times more memorable than ordinary numbers, giving your business an excellent competitive advantage. Every time a customer dials your business number they're also dialling your product, service or industry. The number is just as effective by simply being displayed on your marketing material. It will stand out and make an impression while promoting your business.
How Much Do Phone Words Cost?
Numbers are purchased through ACMA and vary in price (allocation charge) based on their word value or memorability. Prices range between $250 and $20,000, with the majority of numbers starting at $250.
Key Benefits
See How a Phone Word Can Help Make Your Marketing Stand Out
Connect Your Number from $5 per Month
Business 1300 is one of Australia's leading providers of inbound numbers. You can connect your 13, 1300 or 1800 number to one of our highly competitive plans from as little as $5 per month. See our Plans and Pricing for more information.
Still Not Sure If You Should Get a Phone Word?
Talk to one of our Business Consultants and discuss your options. Contact us on 1300 00 1300 or CLICK HERE to make an online enquiry. We're the experts in helping businesses get their ideal number. We offer a full range of numbers including Freepool and state based local landline numbers. So you're guaranteed to get the right advice.