How to Set Up 1300 Number
by Business 1300, on 7/02/18 10:44 AM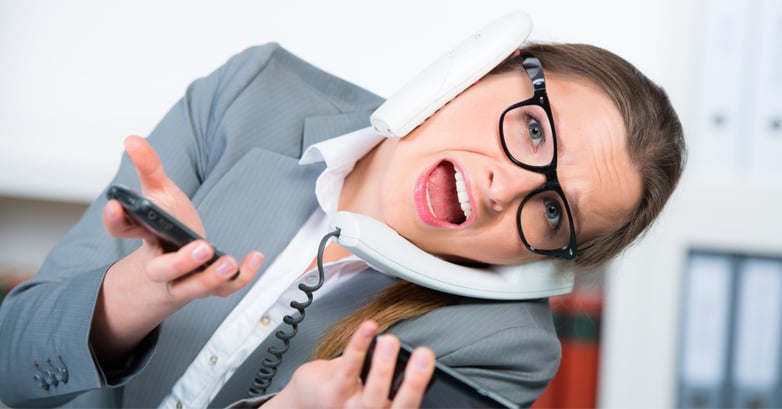 Promote Your Business and Manage Your Calls with a 1300 Number
There are 2 main reasons why businesses set up 1300 number. Firstly, it's to promote their business and generate more customer enquiries. And then, to use the extensive features and functions of 1300 numbers to better manage their incoming calls.
Essentially, there are 3 steps you should take when setting up a 1300 number:
Choose the Type of Number
1300 numbers come in many variations. There are freepool numbers, which usually have no significant pattern to them and are issued at no upfront cost from an ACMA database. Even though they're not as memorable as smart numbers, they are still very effective in generating more inbound calls and come with the same features and functions.
If you plan to really promote your business using the 1300 number, then you should consider the range of smart numbers which come as phone names, phone words, and numbers with high impact numeric patterns. There is a huge pool of numbers to choose from and most of them cost only $250 (once-off) plus a small administration charge. And apart from being able use the number to promote your business in a variety of ways, it becomes your business asset that can be on-sold or traded.
Choose the Monthly Plan
Once you choose the number, it has to be connected to a network. Business 1300 plans start from $15 per month and include the complete set of features and functions. And if you only want the number to simply improve your business image and create a secondary point of contact, you may want to consider the Valet $5 plan. For only $5 per month, the number is connected and callers can leave a message on your dedicated voice2email service. It's an ideal way to set up a 1300 number enquiry line without the need to answer the calls.
Choose the Required Features
A 1300 number comes with many features and functions, all designed to streamline the call management process and create an outstanding caller experience. One of the most popular features are the business intro message and the auto attendant function. A combination of both will promote your business to every caller and make sure calls are directed to the appropriate answering point. That eliminates the need to have to juggle calls and annoy callers by transferring them from one person to another. And for only $39 per recording, you can get a professionally recorded business intro message to be played at the start of every call. You can also use the service to get a professional recording of the auto attendant (IVR) prompts.
Another popular function is the overflow feature. You can set up the 1300 number to divert the calls to another answering point if the first one is unavailable or busy. That secondary answering point can be another number or a voice2email service where callers can leave a message. And of course, you can also use the professional recording service to create an outgoing message that will sound ultra-professional and ensure that callers leave a message.
1300 numbers also come with a variety of call routing options including time-based and geo-based routing. These are used to divert calls to a specific answering point dependent upon where the call originates from or the time and date its being made. Businesses with multiple locations can route calls to the nearest office using the geo-routing options, and time-based routing is widely used to automatically divert calls to an after-hours service, which can be either voice2email or a live answering service.
The process to set up 1300 number is easy when you follow these steps and take some time to think about how you want the number to work for you. It will not only help promote your business but you can also set it up to eliminate the stress of juggling inbound calls and create an outstanding caller experience every time.