Combine NetPhone and 1300 Number for a Complete Office Phone Solution
by Business 1300, on 28/02/19 11:38 AM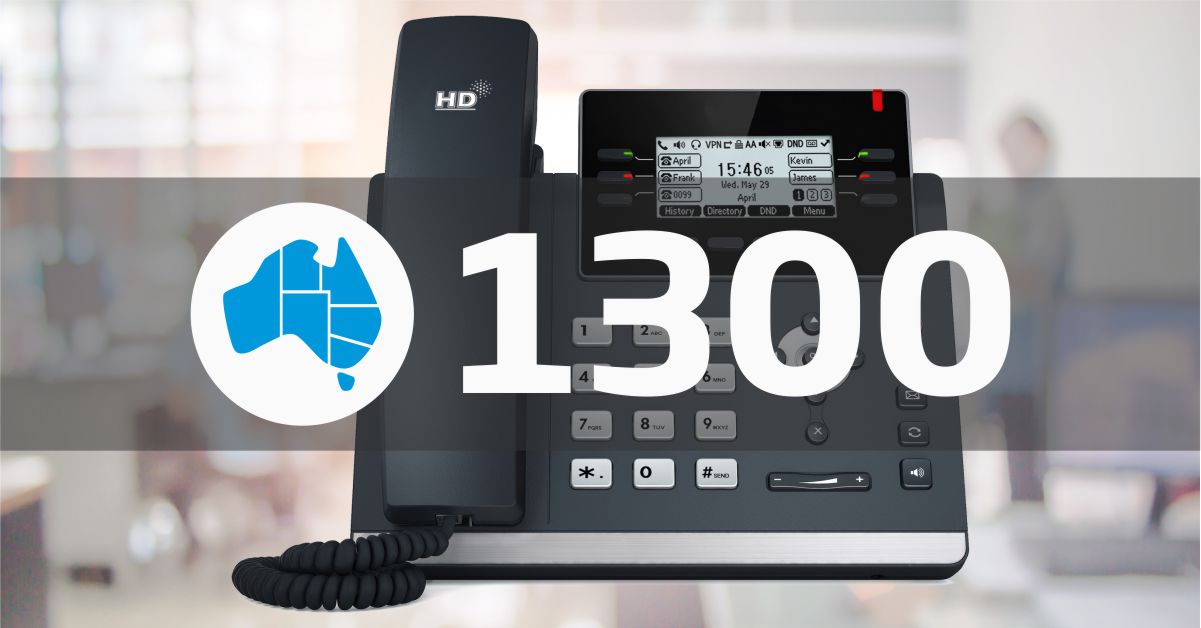 Running a small business is no easy task, the never-ending juggle doesn't seem to stop. And one of the last things on the business owner's mind is the phone set-up. A combination of a NetPhone and a 1300 Number is the answer.
Boost Your Business Image with a 1300 Number
Customers will often judge the business by the way they can communicate with it as well as the experience of doing so. To start with, having a 1300 number is an excellent way to boost business presence and project a professional image. It installs confidence in the customers' minds, and they are more likely to call. It also sends a clear message that you want them to call and enquire about your products or services.
Manage Your Calls with a NetPhone
Getting the calls is one thing, but then managing them and creating a positive caller experience is another. With its complete set of PBX features and functions, the NetPhone will allow you to manage the calls in a way that fits into your business operations and ensure your callers have a positive experience.
NetPhone features such as Business Intro Message, Auto Attendant, On-Hold Messages, Auto Divert and Voice 2 Email, all combine to enable a call management flow that will impress your callers. It will also help your business manage incoming call traffic in a way that's best suited to the day-to-day operations.
Use the NetPhone to Control the 1300 Number
During set-up, the 1300 number is automatically programmed to route to the landline number attached to the NetPhone. You can either request a new number or transfer your existing one to the NetPhone service. You can then use the NetPhone PBX features and functions to determine how you'd like the incoming calls to be handled.
Using the Auto Attendant feature you can route calls to other answering points according to the option the caller has selected. Popular Auto Attendant options are sales, customer service and accounts. Quite a few small businesses route calls to the accounts department directly to a Voice 2 Email service and deal with them during off-peak times.
You can also utilise time-based routing and the do not disturb feature to automatically route calls to a Voice 2 Email service. This is a great way to handle calls when the NetPhone is unattended and during after-hours.
Complete Your Professional Image with a Pro Voice Message
Using professionally recorded messages (from $39) is an excellent way to further enhance caller experience and promote your business. These can be used for Business Intro Messages at the start of the call, Auto Attendant prompts, Voice 2 Email announcements, and On-Hold messages.
The combined features of the 1300 number and the NetPhone create a powerful business phone set up that will make your business more efficient, create a scalable office phone solution (add more NetPhones to create a fully functional PBX system), and ensure your callers have an outstanding experience when contacting your business.