Virtual Fax is a combination of fax to email and email to fax services. It's an ideal way for a business to have a fax facility without the need for a fax machine or a fax line.
No Fax Machine or Dedicated Fax Line Necessary
Virtual Fax is an internet fax service where you can email to a fax number and the recipient will receive the transmission on their fax machine as they normally would. In a similar way, you will be issued with a landline fax number (or you can bring across your existing number) and all transmissions sent to that number will be delivered directly to your email address.
The service uses a central server with software that converts a fax to email and email to fax. It's paperless, highly efficient and significantly reduces running costs. It's the 21st century way of faxing.
Virtual Fax Plan and Charges
Our Virtual Fax Rates and Charges are some of the most competitive in the marketplace. The plan is designed to suit a variety of business requirements. To find out more about how our virtual fax service can assist your business please call 1300 00 1300 or CLICK HERE to make an online enquiry.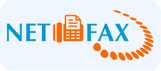 Net Fax 1000
$9 per Month
15c per Minute Incoming/Outgoing Faxes
1,000 Incoming Fax Minutes Included
$19 Set Up Fee (New Local AUS Number Included)
$79 Existing Number Port In Fee