3 Ways 1300 Numbers Can Improve Your Business
by Business 1300, on 08-May-2017 13:18:00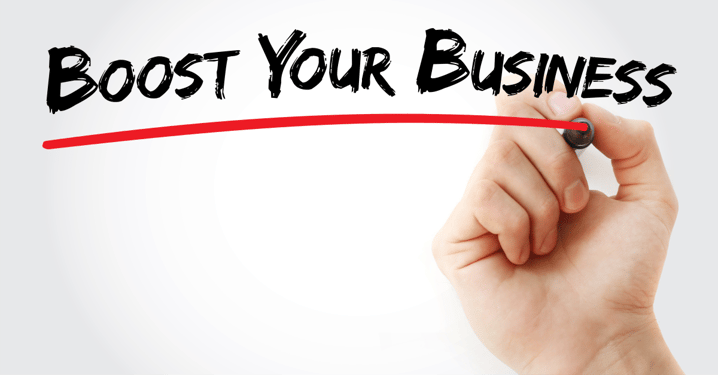 Improve Your Business with a 1300 Number
1300 numbers can do a lot for a business. Their superior features and functions outclass other types of numbers. Apart from boosting business presence and being an excellent marketing tool, they can help in managing incoming calls, making the process more efficient and creating an outstanding caller experience.
Create a Better Caller Experience
One of the most popular features of 1300 numbers is the auto attendant function. It's a great way of directing the call to the most appropriate person or business department, saving the caller being transferred multiple times.
Auto attendant doesn't need to be complicated or lengthy for the caller. It can include as few as 2 or 3 simple choices such as 1 for Sales, 2 for Customer Service and 3 for General Enquiries. These are of course customised to your business needs, and professionally recorded choices with a business intro message complete this service to make your business stand out every time someone calls.
Another excellent feature is the overflow function, where the call is re-routed to another number in case the main one is busy or calls aren't being answered in time. A popular solution is to re-route the call to a live answering service, where the call is taken by a virtual receptionist answering in your business name. A message is then taken and the caller speaks to a live operator rather than leaving a message on a voicemail service.
Automatic re-routing can also be done based on the time of the call. Which means you never have to worry about after-hours calls not being answered. At pre-set times, calls can be re-routed either to a voice2email or a live answering service, allowing the caller to leave a message.
Generate More Calls
1300 numbers have been proven to generate more calls from marketing activities, and are the only numbers that come with a huge choice of phone names and phone words. There are also thousands of easy to remember patterned numbers to choose from.
Phone words are 5x more memorable than ordinary numbers and apart from being easy to remember, they make a strong impression and are constantly promoting your business. They do that by just being displayed.
Improve Your Business Image
Image may not be everything, but it certainly helps in generating new business. By being an Australia wide national number, a 1300 number adds more credibility to a business and makes it look more substantial. New customers are more inclined to make an enquiry with a business they have confidence in. By displaying the number on any marketing material including signage, you can really gain an edge on your competitors and stand out.
1300 numbers come with countless benefits that can improve your business operations in more ways than one. Being inbound numbers, they're specifically designed to help attract and manage incoming calls with the aim creating an outstanding caller experience.