10 Things You Should Know About 1300 Numbers
by Business 1300, on 28-Mar-2017 20:12:00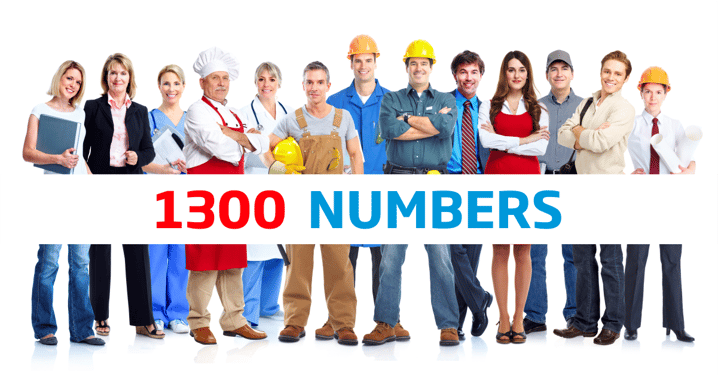 Make Your Business Even More Outstanding with a 1300 Number
Popularity of 1300 numbers has skyrocketed in recent years. Businesses of all sizes are choosing a 1300 number over other prefixes. And there are some good reasons why.
Not Restricted to a Geographical Area
Unlike landline numbers, 1300 numbers are not restricted to a particular exchange or area. Which means they're fully portable and are Australia wide national numbers.
They Are Local Call Numbers
Calls to a 1300 number are charged at a local call rate from anywhere in Australia. Local call rates are determined by the caller's telephone provider.
Can Only Be Used for Incoming Calls
They're inbound numbers and can only be used for receiving calls. The numbers are routed to an answering point, which can be either a landline or a mobile number.
Superior Range of Easy to Remember Numbers
There are over 800,000 easy to remember smart numbers available with the 1300 prefix. These include phone names, phone words and numbers with a highly memorable pattern.
Largest Range of Features and Functions
1300 numbers are designed to receive calls which are then routed using a wide range of call management functions. They're the only numbers that automatically come with such features and allow a business to structure a call management process to suit their needs.
You Only Need One Number Regardless of Business Size
Whether you're a SOHO operator or a multi-national company, the extensive range of call handling features and functions means there is no need for multiple business numbers.
They Are Inexpensive
Fully featured 1300 plans start from $15 per month including call credits.
They Generate Better Marketing Response Rates
Inbound numbers make it more appealing for customers to call the business, especially when compared to mobile numbers. That means more calls and better response rates from marketing activities.
Difference from 1800 Numbers
Apart from the prefix, the only difference between 1300 and 1800 numbers is the call rate charged to the caller. A call to a 1800 number is free from any Australian phone line.
They Come with the Same Features as 13 Numbers
1300 numbers come with exactly the same features and functions as 13 numbers. In terms of functionality, the only difference between the prefixes is the length of the number (13 numbers are only 6 digits long).