Helping You Get On With Business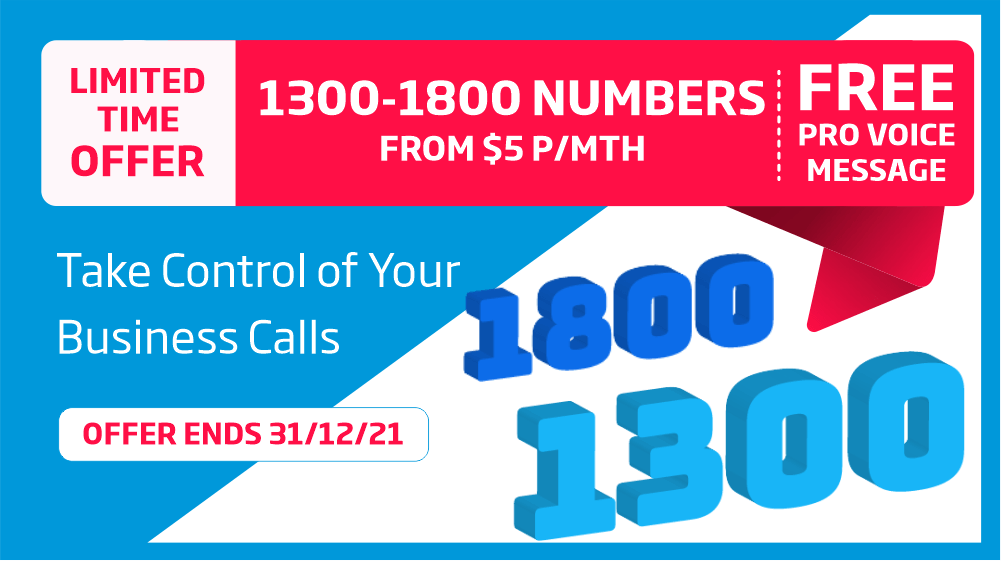 Kick start your growth into 2022 with an inbound 13-1300-1800 number that will allow you to adapt to any business conditions. Completely portable and equipped with features and functions that are designed to streamline your call management process and create an outstanding caller experience.
Receive a Free Professional Voice Recording
Until 31st December 2021, we are offering a Free Professional Voice Recording (75 words/30 seconds) with every new inbound number connected. Perfect for Business Intro Messages, IVR Prompts, and the Voice2Email Feature.