Helping You Get On With Business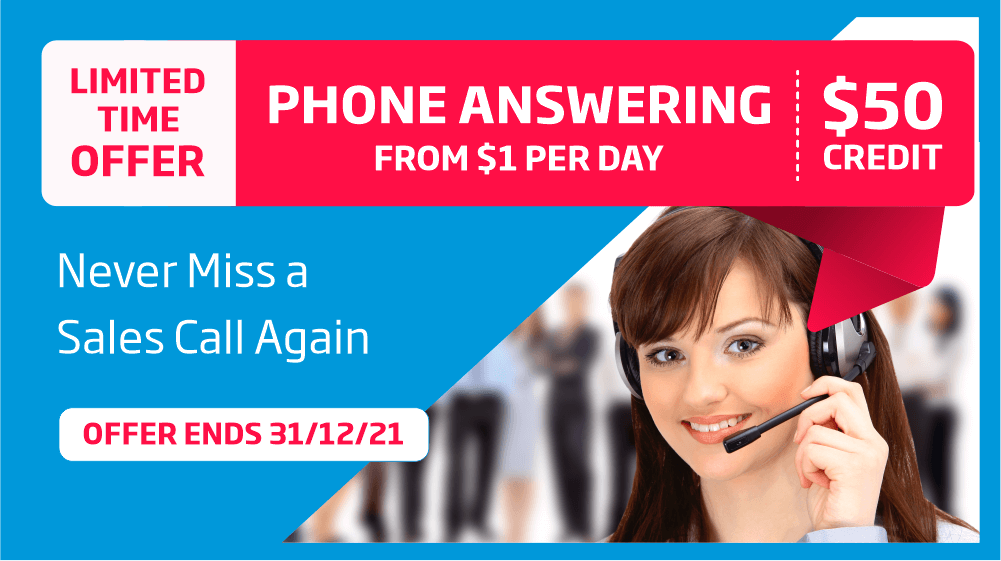 Kick start your growth into 2022 with a phone answering service that will help you generate more revenue and improve customer experience. Completely flexible and tailored to your requirements, our Phone Answering services are designed to make your business thrive.
Receive a $50 Credit per Phone Answering Service
Until 31st December 2021, we are offering a $50 account credit for all Phone Answering services (excluding Short Term) that you connect. Just a small way to help you get on with business.